Having announced our upcoming product, the IPFire Nano Box, we are now opening the next chapter on the journey of it. The first prototypes have been tested and verified and here is an exclusive sneak peek!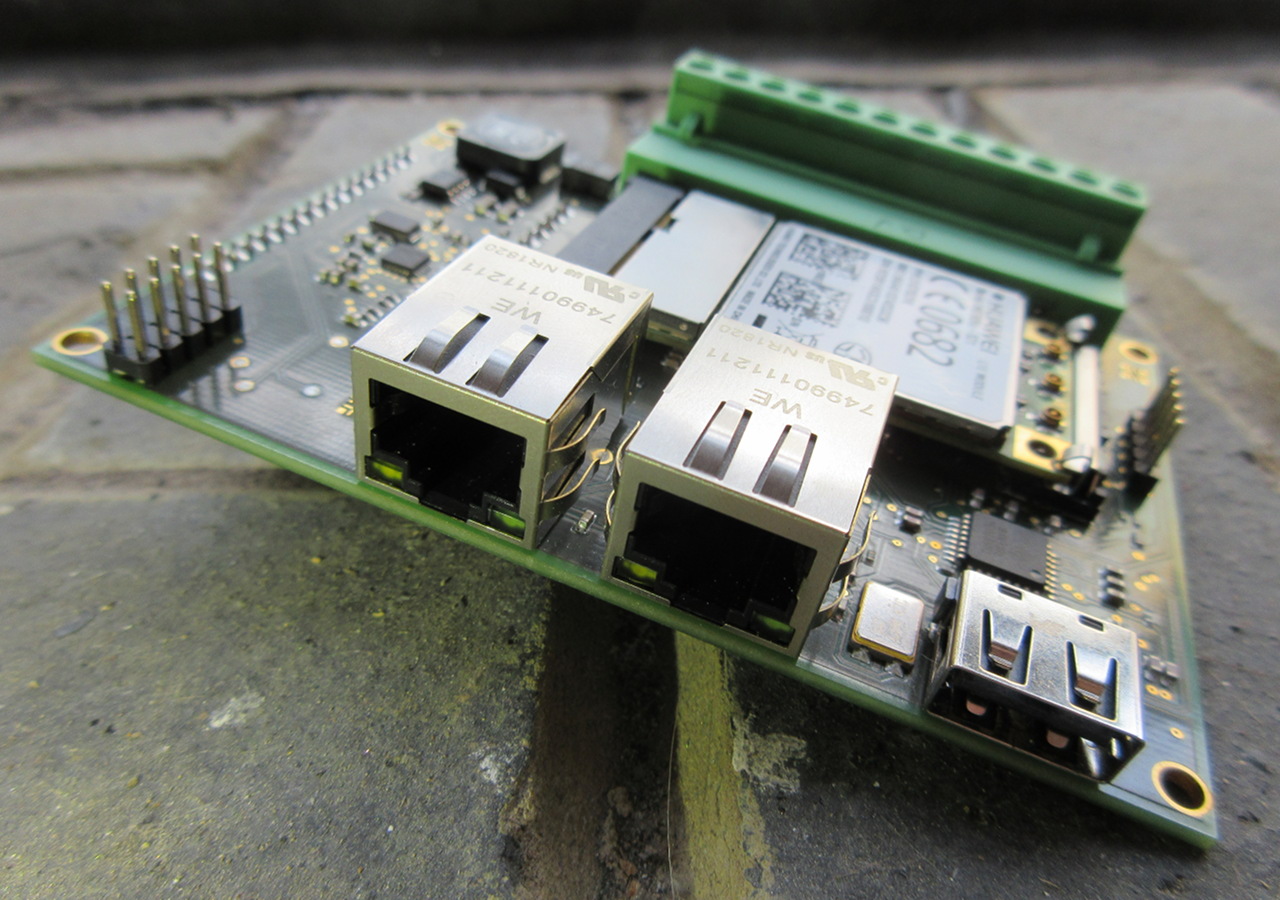 This is the base board of the IPFire Nano Box with an LTE module plugged in. You can see the green connection board at the far end with various inputs and outputs for power, console, GPIO, and many more. Right at the front are the two Fast Ethernet adapters which have already been verified to achieve maximum throughput.
It has a Quad-Core Cortex-A7 processor with 1.2 GHz clock speed, 512MB of memory and 8GB storage for the IPFire operating system.
We are proud that we have built a custom solution for our customers who need an IoT sized appliance and designing and producing the whole design on our own was an amazing experience so far.
But it isn't over, yet! There are some final touches to come before we are sending this into production. Stay tuned!
Update: Unfortunately IPFire Nano Box won't be available. Read more about this here.